You can learn by yourself and become a high-skilled iOS developer. All you need is a lot of patience and pursuit of knowledge.
Meet Yura, and he is #born_to_be_nerd. 
In his interview, Yura shared what's the most exciting for him in his job, gave some advice for beginners, and spoke about his spare time. 
What are three words that you associate NERDZ LAB with?
Sustainability, comfort, and opportunity. For me, NERDZ LAB is a company for people.
How did your NERDZ LAB story start?
I've been with NERDZ LAB since the first day of the company. I've started my career path here as a QA engineer but then decided to become a developer, and guys (Volodymyr and Vasyl, the company founders) have supported me in this. From the day first and up to now, I feel that priority always is the team members' interests:  from the work conditions to personal and career path. All these as a whole create an environment of possibilities, and it's really cool.

What encourages you in your job?
Friendliness, open-mindedness, and sincerity are great at shaping the working environment. The company is growing, but principles and ideology remain the same: we're still "the nerdz family." Working at NERDZ LAB can't be boring: you can always go with trending technologies and modern design here. You just need to stay on top of it and watch the trends of the development world.
Read also –Scandinavian management model: NERDZ LAB Experience
Why did you choose a software developer career path, and what's your opinion on its progress in the nearest 10 years?
I am a person who entered this field without any technical background but with a vast willingness to become a part of the technological process. Support from my teammates helped me overcome a lot of the challenges at the early start of my career path that most beginners face. You'll need much persistence and patience and realize that only working on your skills and daily improvements can make you a decent developer. At the same time, it's so exciting to be a part of technological progress. It feels even better when your work can bring some value to other people.
That is why I chose iOS without hesitation when I had to pick up the technology to focus on. I'd tried the accuracy and reliability of Apple devices as an average user even before becoming a developer. The company thrives at the same rapid pace as it evolves technologies. The Apple devices are top-rated, which significantly raises the urgency of iOS developers.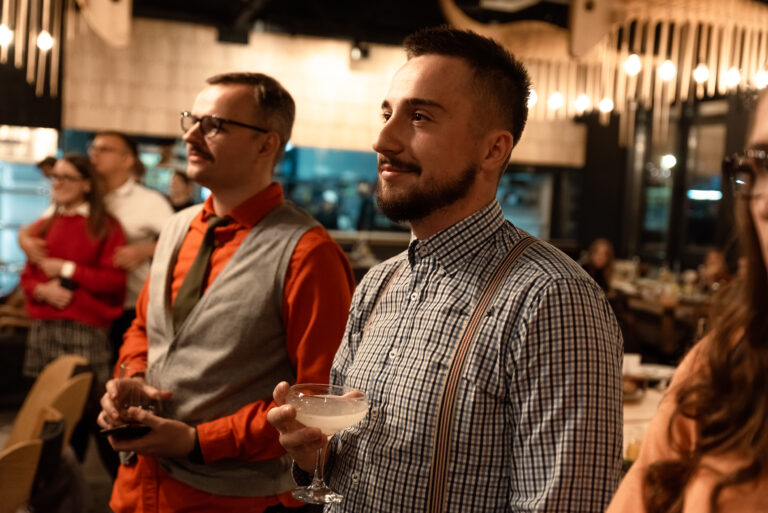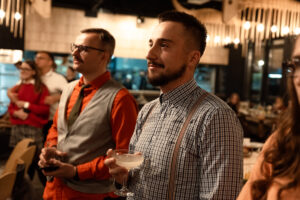 What are your tips to iOS developers who are only starting their careers?
This is often the case at the beginning when you realize that you already know something but still don't understand how to apply it. At this stage, it's critical not to give up and keep moving. It's about the time; some need more, some need less. Be ready for new challenges and tasks, exciting quests, and sometimes sleepless nights. Read many technical articles, attend forums, show up on meetups, and read other people's codes. Besides, don't be afraid to make mistakes, be afraid to repeat them. I wish you self-improvement and be in line with the trends!
You may also like this – #born_to_be_nerd – Meet Roman Humyn
Do you have plenty of time off, and is it enough for your hobbies?
I enjoy my time with the family, especially with my kids. Together, we ride scooters or travel. My son and I enjoy singing together, and I also play the guitar. In addition to that, I love active winter leisure.

What are your favorite movies, music, or a book?
My favorite band is KALUSH because it's modern music with the Ukrainian soul. As for the movie, it's In Time, starring Justin Timberlake.
Which place on the Earth where you've already been to, you recommend visiting?
I would recommend traveling as much as possible as journeys are about emotions. I personally love Kopenhagen because it's very modern and I always want to come back there. Budapest, for me, is a really authentic city. For those who've never been to Lviv, I would suggest coming along for a cup of coffee. Trust me, you'll enjoy the atmosphere of our city. My heart and soul are staying here forever.
We are hiring! Check open positions here> NERDZ TEAM IS LOOKING FOR YOU