With the present-day abundance of apps, websites, and services, it's not just a product your clients are looking for. People want to receive an experience. So when it comes to software product design, product owners need to deliver an ideal experience to their users.
As a digital product consumer, you are probably aware of just how easily people will drop an app or website once they find a better option. But when you manage to excite or amuse them with a competitive market offering, it means you've nailed the digital product design.
Startup founders have to wear many hats, especially at the launch of product development projects, but not everyone knows how to design products. This article will quickly guide you through the essence of product design, showcasing how to make your product thrive.
Let's start with the basics.
Article content:
What is product design?
There's a widespread misconception that product design is all about an appealing picture. But in fact, product design is more about solving the users' problems. The concept covers the end-to-end experience that addresses people's needs and business goals, and provides business owners with the ability to combine them to achieve the desired results.
Genuine product design will result in products that boast quality, thoughtfulness, and ease of use. Companies that deliver beautiful product design are ambitious enough to find synergy between functional experience and esthetics. So, bearing in mind that product design is an interdisciplinary project, you should know its place in full-cycle software product development. Let's take a look.
Product design in software development
In today's approach to digital product development services, product design requires the skills and expertise of a wide range of professionals. When woven into engineering at a systems' level, it provides tremendous results.
The product's consistency and the predictability of user experience should be a shared responsibility. It means that the entire team – featuring a product manager, business analysts, UI/UX designer, and engineer – should feel empowered and accountable for delivering both a specific feature and the entire experience.
Product design is essentially a complex process at the intersection of engineering, graphics, and product management. To provide a comprehensive understanding of what the final product would look like and feel like, the product designing process includes research, requirements hunting, ideation and scenarios, prototyping, UI design, interaction design, and testing.
Now, let's take a look at each stage in more detail.
Research
In terms of product design services, the team will have to define the presence of competitors, spotlight trends, assess the product's perspectives, and more. As a result of this research, you'll have the grounds to build a user persona — a thorough portrait of your target user.
Requirements hunting
Working on requirement specifications, the team will elaborate feature prioritization, generate hypotheses, perform assumptions validation, and provide the definition of MVP. After reviewing all the requirements, the product owner will see the future solution in full detail.
Ideation and scenarios
At this stage, the product team is busy generating ideas of how your users will interact with a product. There are various techniques to use in achieving this — from sketching to story mapping. Ultimately, you'll receive the most rational and validated user flows.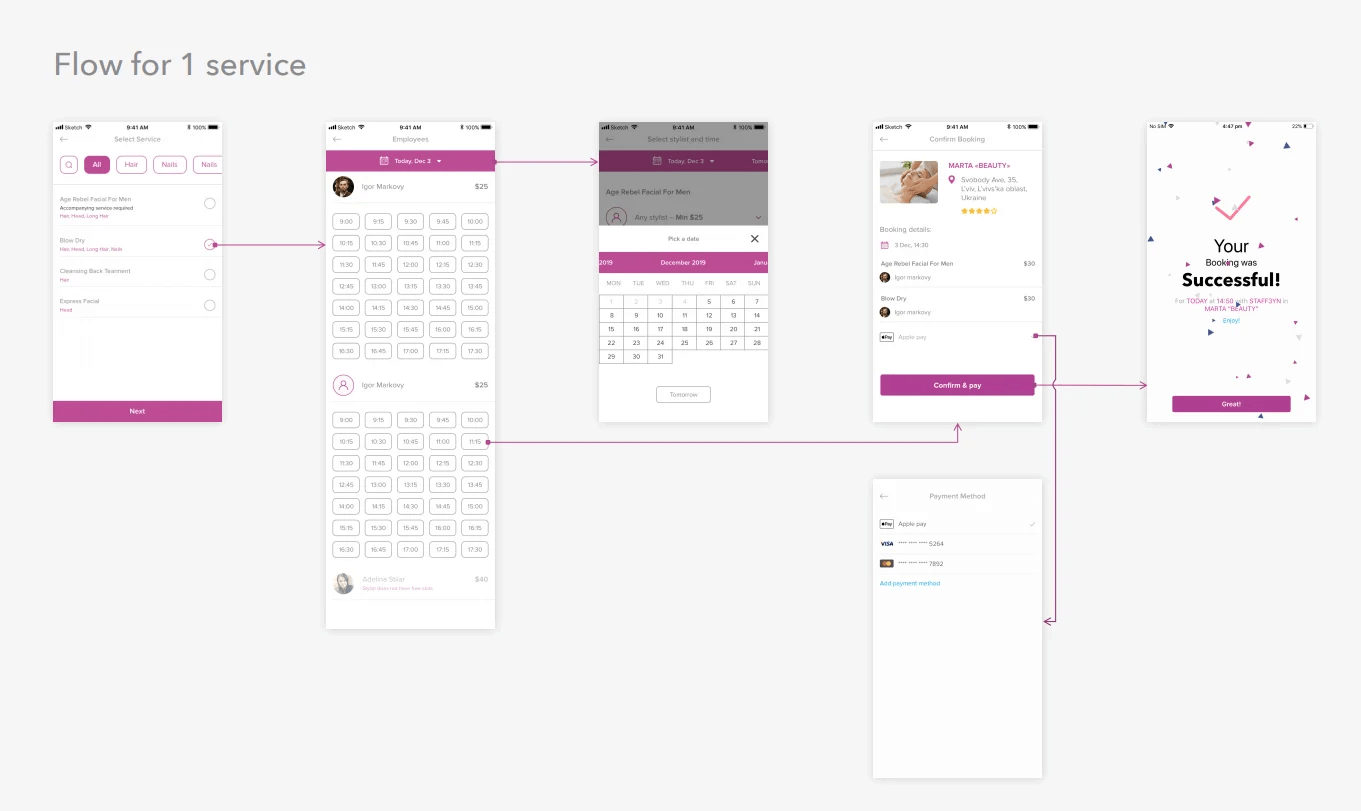 Prototyping
This is the best way to show functionality with a basic appearance and try out user interactions. Prototyping is needed to show proof of your progress to investors and get user feedback to eliminate possible flaws.
Development
As soon as the design is ready for production, your team will have the entire set of technical specifications with properly documented requirements, tasks, roles, and deadlines. Now it's high time to hand over the process to the engineers for coding.
Quality assurance
Testing at this stage must ensure the quality of the released product, its alignment with requirements, and that it meets the potential clients' expectations.
What does product design include?
In the product designing process, the team needs to carefully examine the customers interact with the product and company. To determine what the individual design of a particular product requires, the team should consider multiple touchpoints to cover them with software product design. You must think of the following issues:
How will potential users learn about the product?
How will I onboard a first-time user?
What is the best way to announce new functionalities?
How will we stimulate a higher level of commitment?
What should we do to motivate users to share their experience?
To deliver a product with a holistic experience, the product development team may perceive product design as a three-fold process, which includes:
Analysis and observation
You study your potential users to understand their behavior and needs, and make sure you understand any potential obstacles that may prevent them from purchasing. Next, you'll have to translate your observations into the functional use of the product.
Concept creation
Designers create different prototypes to stimulate collaboration with colleagues on the product team and facilitate validation of the ideas with potential users. It helps refine ideas and collect new insights to translate them into a solid concept for further development.
Implementation and refinement
The finalized prototype of a product is launched in the market. But that's not the end for product design. The successful product design isn't measured by the outcome of the design work; instead, it's the product's success that matters. Therefore, even after the product has been launched, the design team will continue collecting feedback and planning for the subsequent iterations.
Apart from these conceptual stages, there are also different types of product design.
Types of product design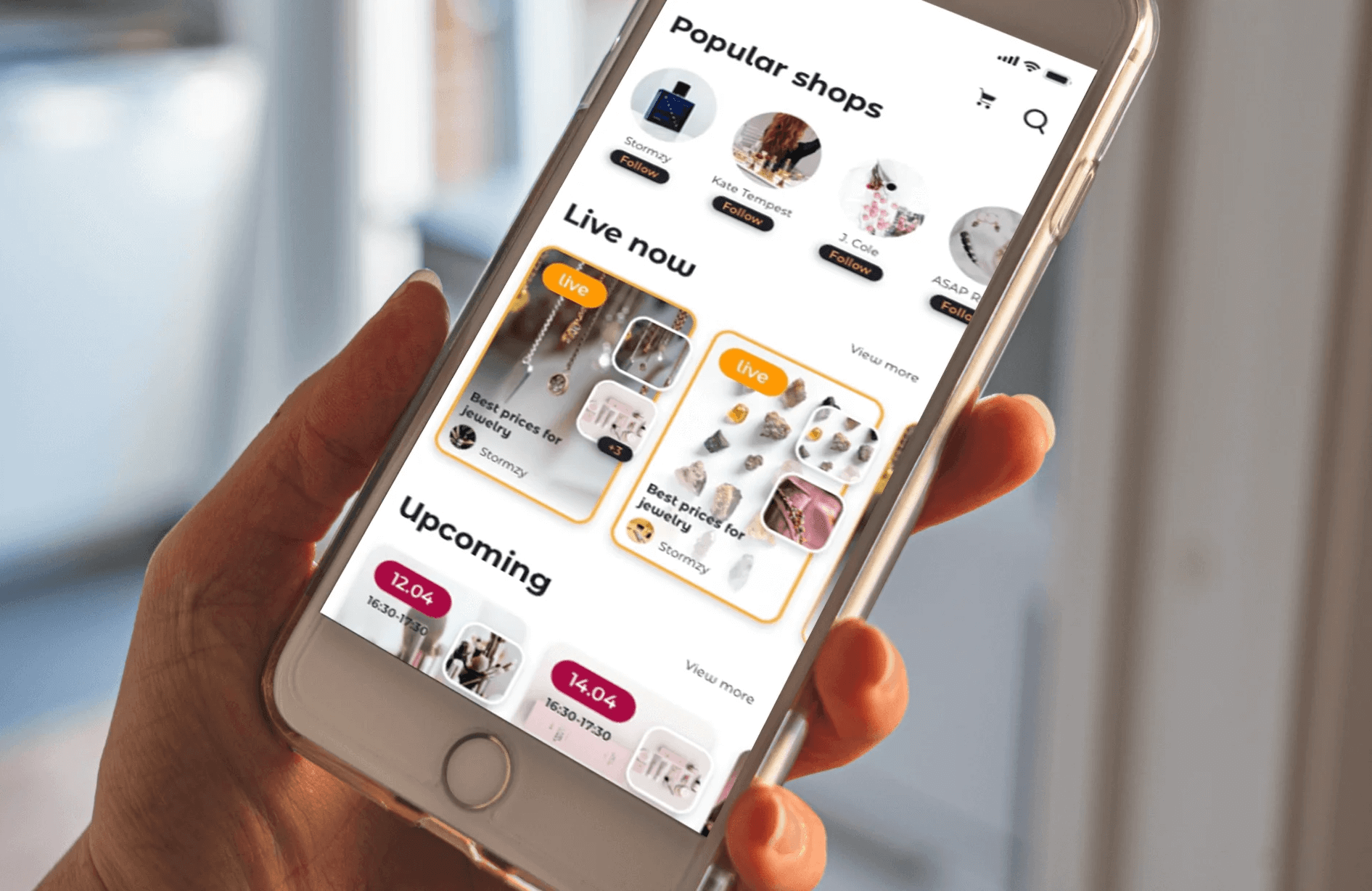 More often than not, designers are tempted to start right from interface design. But leaving out the critical components like system design, process design, and interface design means designing one-legged solutions.
System design
This is the process of identifying all the different elements of a system, such as modules, architecture, components, interfaces, and data. In other words, it is about defining, developing, and designing systems that satisfy a business or organization's specific needs and requirements.
Process design
Let's consider process design using a retail platform as an example. One of its key features is the availability of payment methods. Building user flows by connecting a user with his basket and then a payment gateway is an example of process design. Process design helps save the user's valuable time and ensures that the mechanics behind your product meet users' needs easily and smoothly.
Interface design
User interface design is about anticipating what users might need to do and ensuring that this need is easy to access via an understandable interface. UI design brings together concepts from the areas of interaction design, visual design, and information architecture.
There are three main ways users interact with the interface, and so there are three key types of interfaces. They are graphical, voice-controlled, and gesture-based interfaces.
Conclusion
As you go through the different stages of product design, you'll investigate the market demand, learn more about competitors, and you will definitely need to talk to your customers. Finally, when you find out how users are currently solving problems, you'll be able to act. The next step will be to use your entire array of tools and a professional team to design outstanding products and validate them with your users through testing and prototypes.
As soon as you have feedback on your workable product, your design squad can apply the finishing touches. Just make sure you're not designing for design's sake and focus on the target market, user needs, and the latest design trends.
We truly hope this post helped you understand how to implement product design to showcase the value of your solution over other products on the market.
If you have any questions concerning product design, feel free to contact our experts.